Well, today's the day!!! I've officially completed my first year of blogging. And I'm happy to say I've learned a few things along the way.
1. I CAN be friends with strangers.

(It's very true. Of course, you can never be too careful. You've gotta use your best judgment, be very selective, and keep your principles in mind.)

2.
The longer I blog, the more I wanna get followed.

(I love being followed. Followers don't scare me. They make me very happy =D The more, the merrier, right?!
DISCLAIMER: Weirdos NOT welcomed-see#1)
3. If I write, they will come.

(It makes sense. Why would anybody wanna visit me if I'm never home?! I'm just surprised anybody wants to come over PERIOD!)

4. Blogging makes me wanna take pictures I never thought I'd be taking.

(You wouldn't believe the random pics I have in my picture file.
As soon as my husband sees me pulling out my little Kodak Easyshare, he gets that look of - HERE WE GO AGAIN- SOMETHING ELSE TO BLOG ABOUT.....)
5. I now know 3 (Yeah, that's right!
THREE) different
languages
-

ENGLISH, SPANISH, and HTML.




5. If someone says, "Tag, You're It!", STAY PUT.

(No need to start running around the house like a crazed 5 year old.)
6. A carnival doesn't need any rides or cotton candy to be fun.
(Heck, I don't even have to leave the house to enjoy a good carnival)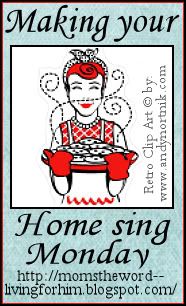 7. If I'm lost for words, it's always good to check what's on draft.

(No, I'm not talking beer, people. GROSS! I'm talking posts here.)




8. A button is like a message in a bottle.
(Just sitting there, waiting to be grabbed. My little button has crossed the border all the way into Alaska and it's sailed the seas as far as the Philippines. Pretty cool, huh?!)
9. Give and you shall receive.
(When you have a giveaway, not only are you giving a little something back to all your followers. You also receive lots of new bloggy friends. Speaking of giveaways,
have you heard about this one
?)
10. I LOVE BLOGGING!!!!
(I LOVE IT! i love it! I LOVE IT! And I'm gonna keep blogging for as long as my laptop shall live.)