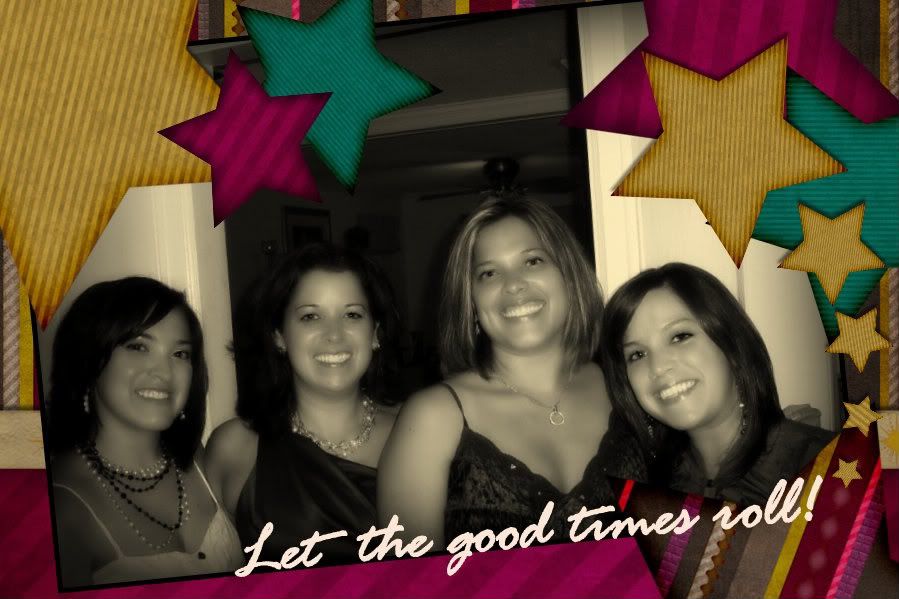 A couple of weeks ago, there was cause for celebration. My sister Josette is getting married in a few weeks and everybody knows that a bride is not just a bride. She's also a bachelorette. So, of course, we had to let the good times roll. I was so excited. It's not often I get to enjoy a date night with my hubby. The party began at her house with a delicious Peruvian dinner and cocktails with our guys. But no bachelor/bachelorette party would be complete without a night out on the town. So, when the clock struck 9, we loaded into our chariot, a 25 ft. party bus, and the party continued.
(In the pic. from left to right: Me and my sisters: Josette, Annette, and Scarlett)



*******************************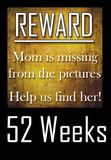 Most moms have an obsession of photographing their families that they rarely are ever seen coming out from behind the camera. That's why Carin @
Forever in Blue Jeans
created a new challenge for all blogging mamas. It's called 52 Weeks. Every week moms will be stepping away from their cameras and sharing the spotlights with their loved
ones. Looking through my photos, I discovered that it's so true. I'm missing in action in most of the shots. And really it doesn't bother me one bit. Well......maybe just a little. I would have to say that when I look at pictures of me growing up, my favorites aren't the ones of me alone. They're the ones that capture me with my family, especially my parents. So, I'm excepting the challenge.
**********************************